Ukraine
Representing the Ukraine is Zlata Ognevich with Gravity.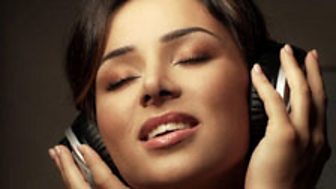 Could it be third time lucky for Zlata Ognevich in Malmö? No stranger to the competition, Zlata came fifth and second in the Ukrainian national finals in 2010 and 2012 respectively.
Eurovision is a holiday, where emotions go off scale, new stars and songs appear

Zlata Ognevich
Born in the city of Murmansk, in the extreme northwest part of Russia, with Serbian and Italian heritage, Zlata's father is a military doctor serving on submarine, her mother teacher of Russian literature. After finishing school Zlata studied Jazz at the Kyiv Institute of Music, joining The State Song and Dance Ensemble of the Armed Forces of Ukraine where she is still a soloist.
Now an established star in her own right, Zlata has joined up producer Mikhail Nekrasov who produced the winning song Wild Dance for artist Ruslana in the 2004 Eurovision Song Contest.