Jonas
The Paradise's shadowy store detective.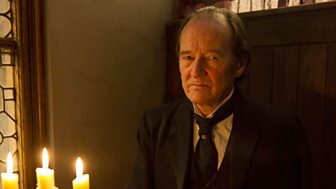 Jonas' previous and somewhat nefarious attempts to protect The Paradise saw him exiled from the city. Returning to Tollgate Street, he is permitted to stay at the store but his place there is precarious. Has he learnt the error of his ways or is there a darkness that still motivates him?
David Hayman
David has had an extensive career appearing in over 40 films, the most recent being Boy in the Striped Pyjamas and Sawney: Flesh of Man. He is best known for playing Det. Chief Sup. Mike Walker in Trial and Retribution. He was last seen in Top Boy and will present the upcoming BBC Documentary series, The Ships That Built the Commonwealth.