Rhys Williams
Gwen's husband is loyal, loving and passionate about her. A new father, he is firmly devoted to their daughter Anwen and the unity of their family.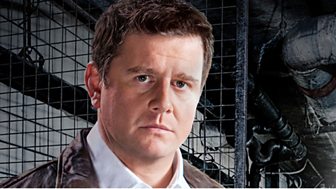 They've been through a lot, particularly when Rhys discovered Gwen's secret life working for Torchwood. A world he could barely have imagined. Unafraid to tell Gwen when she's out of line or to say family sometimes needs to come first, Rhys is confident in his relationship with her and carries a grudging respect for Jack. But how much longer can he endure the dangers of Torchwood?
Rhys is played by Kai Owen.