Margaret Campbell
Bert's fiancée and general rock.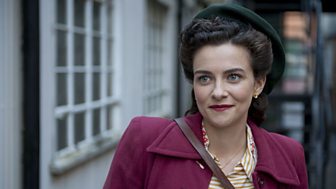 After the 1948 games Bert and Margaret were married and went on to have three daughters. Margaret knows and understands Bert well and realises that he will stand a much better chance if she's not around whilst he's training. Bert is initially angry, but comes to realise that Margaret always knows what's best.
Sara Vickers
Sara has appeared in television series Taggart, The Book Group and Privates.