Francis Davey
Francis is the vicar of Altarnun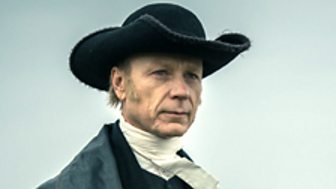 Parishioners come from far and wide to hear him preach. His sister Hannah, always by his side, says it's because he really is very good. Francis doesn't just feed the congregation spiritually, he provides food for his parishioners, most of whom are poor and under nourished. Food is a means of coaxing the population to church but are his motives as pure as he professes?
Francis Davey is played by Ben Daniels...
Ben is an actor that has the rare ability to succeed at a high level whether it be on Television, Film or the stage. There is no finer example of this versatility than when he won the Best Supporting Actor at the 25th Laurence Olivier Awards for his performance as Chris Keller in Arthur Miller's All My Sons. One of his more recent roles was appearing as Adam Galloway in the critically acclaimed Netflix original drama House of Cards as well as the BBC costume drama The Paradise.