Deborah Burns
Deborah comes from a wealthy family and is rather spoiled.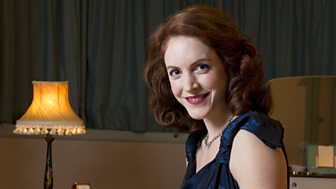 | Fact title | Fact data |
| --- | --- |
| Age | 28 |
| Occupation | Housewife/Mother |
But she has the easy charm and confidence of the well-educated, and is exceptionally beautiful and well groomed.
To all outward appearances Deborah is quite the catch. Not that her husband is punching above his weight in the looks department; Deborah wouldn't have settled for just any man.
But she could have married into money (as her parents would have preferred), instead she chose Jack for his wit and intelligence, and she found his youthful ambition to be a police detective exciting.
There was also a hint of rebellion in her decision; she quietly reveled in her mother's disapproval, a mother who always managed to remain aloof and controlling at the same time.
Played by Marianne Oldham.