Jenny Jones
Smart, sassy with a dash of teenage petulance, Jenny lost her way after her father was hauled in to prison.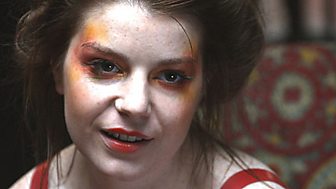 She is a little girl lost, desperately wanting to be saved but unable to ask for help. Luther is her beacon of light, her hope. In the face of such pure, unadulterated trust, Luther begins to see a better version of himself but as Jenny grows more precious to him, she exposes his vulnerability, proving herself his Achilles heel.
Aimee-Ffion Edwards
Aimee-Ffion is well known for her role as 'Sketch' in the highly acclaimed Television series Skins. She also appeared in Law And Order and Little Crackers and in 2010 played Robin in Being Human. Her theatre roles include the part of Phaedra in the Royal Court and West End's production of Jerusalem, a new play by Jez Butterworth.