Bob Dickson - Sunday Morning With..... Reporter
A little information on Bob Dickson, regular Sunday Morning With..... Reporter

Bob Dickson is a veteran of BBC broadcasting with a career spanning more than forty years. A former programme editor in BBC Radio Scotland's News and Current Affairs department, he's now working as a reporter for the network's Religion and Ethics department, and the Culture Studio arts programme. Dedicated to the medium of radio, he tries to use his vast experience to paint pictures in words and sounds for the listeners.
Why did you decide to Investigate Type 2 Diabetes? Do scots have a significant problem with the disease?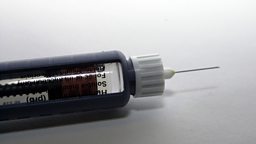 I had been working on a 60-minute documentary examining the obesity epidemic in Scotland and came across a man whose story really affected me. He was only 52 and had spent his life being morbidly obese. He had been a successful actor and comic and often used his size as material for his jokes. Behind his public face though, he seemed a deeply troubled man whose weight issues and lifestyle choices had led to a diagnosis of Type 2 Diabetes. In a few short years following his diagnosis, he has had operations on his eyes, kidney failure, had three toes on one foot amputated and had a below-the-knee amputation on his other leg. Although my interview with him was predominantly about his obesity, I felt there was a separate story to be told about the consequences of his lifestyle choices, and the true effects which Type 2 diabetes can have. With Scotland now the second fattest country in the world – second only to America – it seemed likely there would be a correlation between our growing size and the number of those now being diagnosed with Type 2 diabetes. We also suspected that as increasing numbers of younger people are now being treated for obesity, that Type 2 Diabetes – a life-threatening condition - was being found in this new, younger generation of patient.
What form did your Investigations take?
I began by speaking with a number of doctors whose specialist areas were diabetes. They told me their clinics were seeing rising of up to 50% in terms of their diabetes patients. What struck them was the age of patents they were beginning to see. One doctor said that ten years ago he would never have a seen someone present with diabetes younger than 20 years of age. He is now seeing many in their teens – the youngest he is currently treating is 13. The majority of them are obese. What shocked us the most was when one of Scotland's leading diabetes consultants told us that they were now also seeing a rise in the number of younger patients having to undergo limb amputations as a result of their condition. Life expectancy for a lot of these patients following the operation is poor – in many cases they aren't expected to live longer than five years after the surgery. We were keen to show that huge efforts were being made to try and reverse the trend and with the help of Diabetes UK we were able to follow their roadshow which was travelling around the country to try and target those at risk who may not yet be diagnosed. We were also given access to a school in one of Scotland's more deprived areas which sees higher levels of obesity and weight-related diabetes. Together with the Edinburgh International Science Festival, Diabetes UK were running workshops for children as young as eight to learn about the dangers of an unhealthy diet and lifestyle, and more specifically the consequences of having a Type 2 diabetes diagnosis.
Were you surprised by the results?
Surprised is probably too mild a term for what we discovered. We were absolutely shocked by the sheer scale of the problem, the numbers of newly diagnosed, the poor life expectancy for an amputee and the ages of those now being affected. We were conscious that people listening to the documentary would be not only as shocked as we were, but for those living with the condition or at risk, would be scared as to their future. So it was a difficult programme to make in terms of trying to get the balance between getting the message across and yet trying to do it as sensitively as possible. Yet as Diabetes UK told us, there was little point in softening the message because the situation is truly stark. Diabetes has now overtaken heart disease for the first time in Scotland and doctors were keen for us to put the message across in as honest a way as possible. After meeting several people living with the condition, and speaking to those experts working in frontline hospital clinics, it became all too apparent that the old adage `prevention is better than cure' was never more true than when talking about Type 2 diabetes.
What would you like to see happen next?
A national diabetes action plan is currently in place and increasing focus on foot disease and patient care has meant the number of major amputations as a result of Type 2 diabetes has reduced by almost 40%. It's clearly a complex issue. Scotland is currently holding the title of second fattest country in the world – second only to America – and with obesity so directly linked with Type 2 diabetes, it seems there are a number of challenges ahead for not only the Scottish Government, the medical world, but also ourselves, to try and reverse this trend.
Current affairs series examining the issues affecting the lives of people around Scotland