Paul Coker
A confident and charismatic dreamer, but woe betide you should you upset his nan!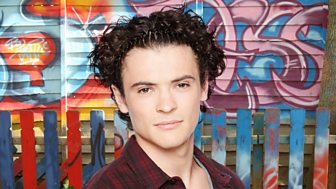 | Fact title | Fact data |
| --- | --- |
| First appearance: | 1st June 2015 |
| Last appearance: | 18th July 2016 (Deceased) |
| Occupation: | Market Trader |
Paul is fun and honest and is always the centre of attention. His natural confidence is born of knowing, and being comfortable with, exactly who he is. While he may at first seem shallow, Paul is essentially a good lad who loves his family, but simply gets caught up in his own drama.
Following his father's death and his mum leaving the family when he was quite young, Paul has grown up in the protective bubble of his doting grandparents, Pam and Les. Paul is closer to Pam and they will happily spend weekends together, but he has a strained relationship with Les, after discovering he was having an affair, which resulted in Paul leaving Walford for two years and working as a club rep.
Played by Jonny Labey