Robert Snell
Finding that the formerly rich seam of IT had dried up was quite a shock for Robert - and wife Lynda, too.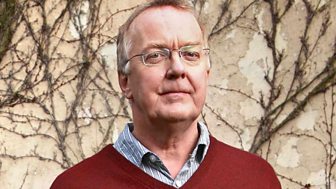 | Fact title | Fact data |
| --- | --- |
| Played by: | Graham Blockey |
| Born: | 5 April 1943 |
| Status: | |
| Occupation: | Handyman / B&B Host |
| Lives at: | Ambridge Hall |
The gap was eventually filled by his working as a high class odd job man, and by taking B&B guests at Ambridge Hall.
His customers and most others find him a genial sort of chap. Lynda is not the easiest of women but he seems able to deal with her domineering nature admirably, so much so that she is often putty in his hands.
Lyndy, put that grant application down and I'll give you a nice relaxing foot massage.

Robert Snell
Likes - Cricket, boules
Dislikes - Feng shui - Lynda's craze for it used to drive him to distraction
Highs - The birth of grandson Oscar
Lows - The enforced winding up of his software company
Immediate family ties
Lynda Snell (Wife)
Coriander Snell (Daughter)
Leonie Snell (Daughter)
Graham Blockey
Graham trained initially in medicine at Newcastle before doing a one year post-graduate acting course at Bristol Old Vic.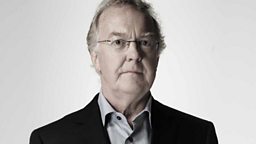 He spent eighteen months at the BBC Radio Rep before joining The Archers in 1986 as Robert Snell.
He's married to cookery writer Christine Ingram, who also wrote for The Archers for a brief period in the 90s. They have two grown up children.
Graham continues to practice as a GP in Surrey.
Other career highlights
A View From The Mountain by Don Haworth (three hander with Judi Dench and Michael Williams)
Archers highlights
The pantomimes.
Robert's bankruptcy – best to rehearse these life events in fiction first!
Graham's thoughts on Robert Snell
Loyal, hardworking, resilient, sentimental; but to make up for that, he's quite funny.
Favourite
Actor - Penelope Cruz
Book - Riddley Walker by Russell Hoban
Film - Don't Look Now