James Jolly
James Jolly was editor of Gramophone, the world's most respected classical record magazine, from 1989 to 2005.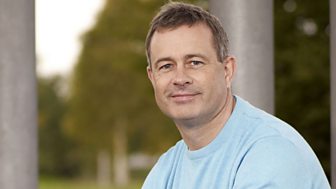 He stepped down from the role on the publication of the magazine's 1000th issue taking on the title of editor-in-chief. He contributes a monthly column on downloading and new technologies to the magazine and is also editor of the Classical Good CD, DVD and Download Guide. He also made many podcasts, not only for Gramophone, but with major artists such as Sir John Eliot Gardiner, Maxim Vengerov and Marin Alsop as well as younger performers like Alison Balsom, Natalie Clein and Simon Trpceski.
For the last four years he has co-presented a monthly new releases programme for XM Classics, part of the US-based satellite radio network, XM Radio based in Washington DC, and also hosted Virgin Atlantic's classical music programme. For the past two years he has co-hosted the Midem Classical Awards in Cannes. His written contributions outside Gramophone include articles for The Grove Dictionary of Opera.
James's first professional encounter with BBC radio included a period as one of the producers of Saturday Review (the precursor of CD Review) at the end of the 1980s. Since then he has contributed not only to CD Review, most recently on downloading, but also to Aled Jones's The Choir and, on Radio 2, to The Green Room with Mariella Frostrup.