Hayley Tucker
Hayley's bubbling insouciance is infectious.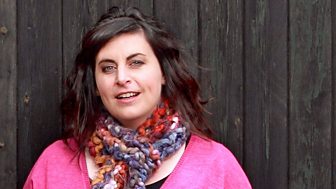 | Fact title | Fact data |
| --- | --- |
| Played by: | Lorraine Coady |
| Status: | |
| Occupation: | Nanny / school trips host |
| Lives in: | Birmingham |
Amiable and always ready with a listening ear, she's popular with adults and children alike. How ironic then that she struggled to get pregnant, eventually giving birth to Abbie in 2007.
The family happily settled in the larger part of the extended and divided Willow Farmhouse. As long as Phoebe's mother Kate wasn't on the scene, life was just peachy for this jolly soul.
And then Roy had an affair with his - and Hayley's - boss, Elizabeth Pargetter. It jeopardised both their jobs, and their entire marriage.
Shall we do some potato prints, Abbie?

Hayley Tucker
Likes - Children, singing
Dislikes - Many things rural; she's a city girl at heart
Highs - Taking her little girl home after she was born ten weeks early
Lows - The guilt she felt after the death of ex-boyfriend John Archer; discovering Roy's affair