Tony
Tony is in his forties and is an ex-copper who owns the café-bar that Jack and Georgina use as their unofficial office.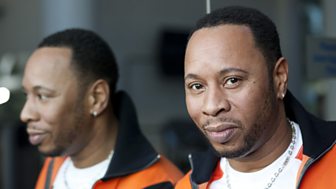 Tony knows everyone and everything. He hears the gossip before it's happened. Starsky and Hutch had Huggy Bear; Jack and Georgina have Tony. He's smart, perceptive, has a wry sense of humour and often suggests a compromise between Jack and Georgina's differing approaches.
Whilst we rarely see Tony outside of the café-bar, he will have a direct impact on the case of the week. He might have some inside knowledge on the suspect/victim/witness, cast his experienced eye over a tricky matter and spot a clue that has been overlooked. Jack looks up to Tony and Georgina will come to do the same.
Occasionally we will also get a glimpse into Tony's life outside of work. But Tony is a dark horse, a man of many sides and lifestyles so these personal glimpses sometimes surprise even Jack. Tony is Jack's old boss from the police force who has earned the respectful accolade from Jack that there's "nothing he doesn't know".