I Am Pilgrim by Terry Hayes
Featured on Simon Mayo Drivetime, Monday 5 August 2013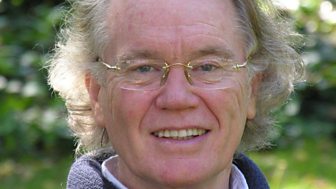 Simon's interview
Listen to Simon chat with author Terry Hayes about writing his debut book, and making the transition from screenwriter to novelist.
About the Book
An espionage novel, a serial killer thriller, a deep dive into real world geopolitik, it's a race against time, it's one man's life story. I Am Pilgrim is a gripping page turner, and could almost be several novels in one. A truly extraordinary read.
About the Author
Terry was born in Sussex and moved to Australia aged 5. He is a trained journalist and worked on broadsheet newspapers before becoming a screenwriter.
He wrote the screenplay for Road Warrior/Mad Max 2 with George Miller, and co-produced and wrote Dead Calm.
Terry has won over twenty film or television awards during his career.
I Am Pilgrim is his first novel.
How To Get Involved
If you wish to be considered as one of our reviewers for this year, please fill out this form