Robert Rocksavage
Robert is Sav's father and cares deeply for his son.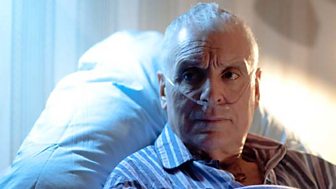 Sav is the only family he has - his wife died while Sav was still a boy. During his prime Robert served in the merchant navy, but in old age has developed chronic obstructive pulmonary disease. His illness has diminished his appetite for the outside world, he now prefers the world of books. When Sav is at work he is looked-in on and looked after by a nurse, Justine.
Michael Angelis
Michael trained at The Royal Scottish Academy of Music and Drama. He has appeared in Boys from the Blackstuff, Auf Wiedershen Pet, The Liver Birds, No Surrender, Joseph, The Jump, Melissa, GBH, Luv and is the longest serving narrator of Thomas the Tank Engine.