Barry from Watford
Barry from Watford is a regular contributor to Steve Wright in the Afternoon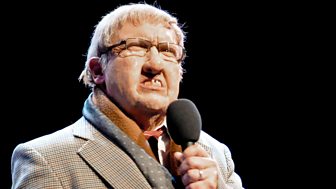 82-year-old Barry from Watford is a self proclaimed lifestyle guru and motivational speaker, who regularly pops in to share his wisdom with Steve and the team.
Unlike most modern lifestyle gurus Barry doesn't have a California tan and bleached teeth. He prefers to cut through the pointless jargon and empty promises of most modern gurus, instead focusing on back to basics 1950s style advice.
Barry lives in Watford with his wife Margaret.