Wake by Anna Hope
Featured on Simon Mayo Drivetime Monday 27 January 2014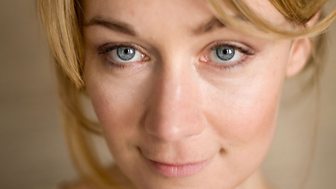 About the Book
As the body of the Unknown Soldier makes its way home from the fields of Northern France, three women are overcoming their loss in their own way: Hettie, who dances for sixpence a waltz at the Hammersmith Palais; wealthy Evelyn, who toils at a lowly job in the pensions office, and Ada, a housewife who snatches glimpses of her dead son in the street.  As each struggles to move on with her life, a wartime mystery begins to unravel.  But where will the threads lead, and will they bring the answers these women crave?  In this shattering novel of intertwining lives, Anna Hope shows the beginnings of a new era, and the day the mood of the nation changed, for ever.
About the Author
Anna Hope was educated at Wadham College, Oxford, RADA, and Birkbeck College, London.  She lives in East London.  Wake is her first novel.
Sample the Book
Download a free extract of Wake
Need help downloading? Get help and tips from BBC Webwise.
How to Get Involved
If you wish to be considered as one of our reviewers for this year, please fill out this form.