Humza Yousaf
Appeared on the Higher Education special - Wednesday 15th August 2012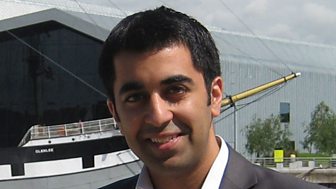 Humza is a Glasgow Member of Scottish Parliament, or MSP for those in the know, for the Scottish National Party, or SNP for those in the know. Simples.
Scotland's youngest SNP MSP (got it?) Humza is Muslim and Glasgow born-and-bred. He studied Politics at the University of Glasgow and went on to marry an Essex girl, making them Scotland's answer to Gavin & Stacey.
Interested in tackling poverty, civil liberties and equality he's sure to have a lot to say.