San Marino
Representing San Marino is Valentina Monetta with Maybe (Forse)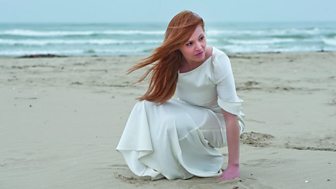 If Valentina Monetta looks familiar it's probably because it's the third consecutive time she has represented San Marino at Eurovision.
Entering for a third time is a big pressure. But I don't want to say no to anything

Valentina Monetta
In 2012 Valentina competed with the Social Network Song in Baku, Azerbaijan and despite the song's timely novelty appeal she failed to qualify for the final. Unfortunately her return to the competition in Malmo in 2013 resulted in the same outcome and her song Crisalide once again failed to qualify beyond the semi-finals.
Will it be third time lucky for Valentina? She'll certainly be only one of four Eurovision acts in the history of the show to compete in three consecutive competitions.
Born in the Republic of San Marino, the second of two children, Valentina discovered her love for music from a young age and is self-taught in both singing and the piano.