Katherine
A wealthy and privileged high-society lady.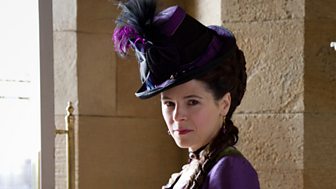 When Moray chose Denise, Katherine vanished from the city. Returning now with her enigmatic husband Tom Weston on her arm, she appears triumphant but her new found happiness is a guise for darker intentions. With Moray and Denise now directly under her control Katherine's plans for revenge gather pace.
Elaine Cassidy
Elaine has appeared in a huge range of film, television and theatre projects. Her breakthrough role was in Atom Egoyan's Felicia's Journey alongside Bob Hoskins. She has since worked with directors Kathryn Bigelow, Kirsten Sheridan, writer John Logan and starred with Cillian Murphy, Nicole Kidman, Colin Firth and Susan Sarandon.