James Allen
5 live's James Allen's Formula 1 highlights.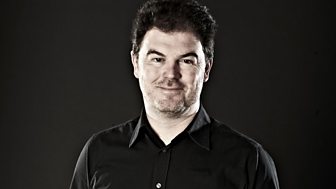 Who do you think is the best driver of all time?
Without doubt Ayrton Senna is the best in my lifetime. I think it's impossible to compare different eras because the cars were different and the requirements have changed a lot. For example, Fangio was in his 40s when he won titles - he had a pot belly! Now he wouldn't be fit enough. But in my experience of 23 years in F1, Senna was on a different level as a man and as a driver.
Which is your favourite F1 circuit?
I like Monaco, which lives up to the stereotype you have of it; Monza in Italy for the atmosphere. It's like Anfield and the Maracana rolled into one. There's so much passion for F1 and Ferrari in particular. Of the new circuits, I like Austin very much and also the night race in Singapore is sensational.
Which is the most exciting race you've seen?
Silverstone 1987 - Nigel Mansell chasing down Nelson Piquet and passing him just before the end. All the 100,000 people there were willing it to happen. It was amazing. I was at the 2005 Liverpool Champions League final in Istanbul and that's the only thing I ever experienced which compares with it.
What's your first memory of F1?
My dad was a racer - he was with Lotus in the early 1960s, before I was born. He was still racing for fun when I was a kid and so I went along to F1 Grand Prix in the 1970s if he was racing on the bill. We had good access so I met all the drivers and got a real sense of the sport at the age of five or six.
Who is your prediction to win the driver's championship?
I think it's Ferrari's year and Fernando Alonso will be champion. He had an amazing season in 2012 and missed the title by three points in a car that had no business competing with the Red Bull and McLaren. This year's Ferrari is better. I think McLaren will have a lumpy year, while Red Bull will be very strong but it's so hard to win four years running, to keep everyone in the team motivated.
And the constructor's title?
That's much harder to call. It will probably be Red Bull again because their drivers are more closely matched. Massa was hopeless at the start of last year, but found his mojo at the end. If he can keep that up throughout 2013 and score regular podiums then Ferrari will be close. McLaren will suffer from losing Hamilton. Perez is fine, but he's no Lewis Hamilton.