Sally Barker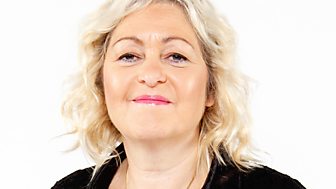 | Fact title | Fact data |
| --- | --- |
| Age | 54 |
| Hometown | Leicester |
| Favourite Voices | Mary Hopkin, Gladys Knight, Sarah Vaughan, Aretha Franklin |
"The Voice is a chance for me to give the performance of a life time! This is such a thrilling experience, so enriching, exciting, scary and slightly bizarre! My kids are fans of the show and when I watched it I really liked the format, and several friends said I should audition for it. I have sung all my life and always enjoyed performing. I've played many gigs and have even supported Bob Dylan on his tour in 1990. So, here I am ready to start this journey on The Voice."
I am ready to start this journey on The Voice

Sally
DO YOU HAVE ANY BAD HABITS?
I must have! However at the moment all I can think of is that I use the phrase "slightly bizarre" too much!
WHAT'S THE BEST THING YOU'VE EVER DONE?
My greatest achievement is bringing up my kids alone for the last 10 years.
WHAT'S YOUR MOST EMBARRASSING MOMENT?
Swearing on stage - so unprofessional but sometimes unavoidable!
DESCRIBE YOUR PERSONALITY IN 3 WORDS
Thoughtful, kind, caring