Einar Rönn
Einar Rönn is the least confident member of the team.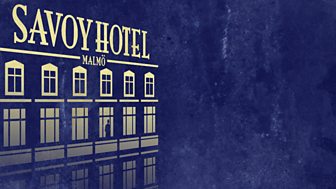 He knows that Martin Beck doesn't rate him very highly and this makes him nervous and consequently even less competent whenever they work together.
He is a much more effective policeman when working alongside Gunvald Larsson. In fact, Rönn is Larsson's only friend and they regularly go fishing together, although the rest of the team have no idea that this friendship exists.
Actor - Wayne Foskett (episodes 6 - 10)
Wayne has appeared in numerous roles for television and stage, most recently in Strangefields a supernatural drama for ITV. He has also appeared in The Syndicate and Silent Witness. Wayne's theatre credits include Rutherford & Son at The National, directed by Katie Mitchell and he has an extensive radio background, having been a member of the BBC Radio Drama Company.
Actor - Russell Boulter (episodes 1 - 5)
Russell is best known for his regular roles in The Bill playing DS Boulton and in Casualty playing Ryan Johnstone. His theatre credits include Blood Brothers as Mickey from the original Phoenix Theatre cast, Pal Joey at the Bristol Old Vic and Hamlet in Hamlet at the Birmingham Old Rep directed by Richard Dreyfuss. His other credits include several radio productions including Erebus, playing Captain William Braine.