Sgt Mike Middleton
Sarge heads up Sav's unit.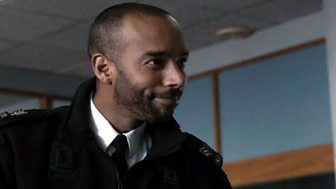 It's Sarge who briefs the team on their priorities for the shift. He may be up for a laugh when everything's going well, but if one of his PCs steps out of line he'll take the necessary action.
Kevin Harvey
Kevin has appeared on television in Spooks: Code 9, Hollyoaks, Paradox, and 10 Minute Tales.