Mike Dilger
Mike is The One Show's answer to Dr Doolittle; he's at one with all the animals.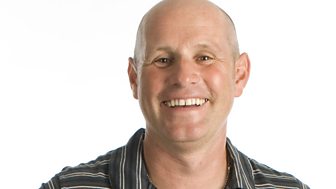 | Fact title | Fact data |
| --- | --- |
| What would be the ONE meal you could not live without? | Smoked salmon and scrambled eggs on toast, with a Sunday roast a close second |
| What would be the ONE thing you could not live without? | You can take away my fridge, my phone and even my dignity but please leave my pillow. With a good night's sleep I'm ready to take on the world |
| What would be the ONE thing you would take to a desert island? | This is an easy one. My one truly indispensable item is my pair of binoculars. I'd be fine on the desert island with my trusty bins and within a year would have compiled an extensive inventory of all the wildlife on and around the island |
| What ONE surprising fact do you have that our audience should know about you? | My nickname used to be 'Britain's Most Diseased Man'. Prior to moving into telly, I used to work as a tropical biologist and have spent close to five years surveying the rain forests of Ecuador, Vietnam & Tanzania. During extensive periods in the back of beyond I have picked up, in no particular order:- malaria, bilharzia, leishmaniasis, septicaemia, ringworm, filariasis, botflies, chiggers and yaws - none of them are contagious though - honest!
 |
If he's not rescuing baby turtles he's showing us how close we've come to making some of our best loved creatures extinct.
Be it dressing as a bush or dousing himself in deer urine there is nothing he won't do, or wear to get us up close and personal to British wildlife. He's even briefly held the Guinness World Record for "The Most Snails on the Face in One Minute". At 37, the record was claimed in Covent Garden on the set of The One Show in 2009, before being beaten later that year.
Although British wildlife is a passion, he's spread his wings further afield in his career.
Mike has birded, botanized and entomologised in a huge range of countries, accumulating along the way an unparalleled expertise of British and South American wildlife.
Having spent five year in the back-of-beyond he picked up a weird and wonderful collection of diseases such as malaria, bilharzia and leishmaniasis; leading to his nick-name of 'Britain's most diseased man'.
Thankfully he didn't just pick up illnesses on his travels as he speaks fluent Spanish and has a basic understanding of Swahili and Vietnamese!
For The One Show Mike has reported on polecat sightings in Britain, short eared owls, the elusive Honey Buzzard, the Scottish Wild Cat, and followed the team at Tiggywinkles Wildlife Rescue Centre in their day to day work.
When he's not investigating wildlife Mike enjoys weight-lifting, jogging and golf, and he adores watching all sport. Although his support for Manchester United tends to be from the comfort of an armchair, he concedes that he's a sucker for punishment in the form of a Bristol City season ticket!