Laura Timmins
Laura Timmins has come a long way from her humble origins in Lark Rise.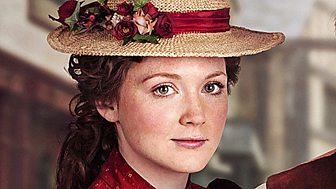 She now feels more at home in Candleford, where she loves her work at the Post Office. Her relationship with Daniel Parish, who edits (and writes) the Candleford Gazette gives her the stability she needs to take a fuller, more adult role in the local community, whether it's helping out her mother Emma while Robert is away, or simply making observant notes about everyone and everything in her beloved journal.
Olivia Hallinan
Olivia Hallinan started acting at the age of seven, working for TV, film and stage. She studied English and Drama at the University of Manchester. Olivia has starred in Sugar Rush and Girls in Love, based on Jaqueline Wilson's novel. She has also appeared in Torchwood and Trial and Retribution.