Sophie: Twenty-Something in the Events Industry
Info from those in the know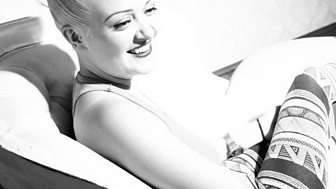 Did you always want to work in events?
Be resilient; that's the quality you'll need to survive.

Sophie
I remember the first underground music night I went to - a jump up drum & bass night at Brixton Academy. I was totally blown away by the atmosphere and the prospect of a single space dedicated to mass enjoyment. Seeing 4000 people immersed in the music - I knew at once I had to be a part of making that happen.
What did you enjoy most when you were at school?
Mostly looking out of the window at the sky, contemplating airplanes' destinations! Academically I enjoyed debates in philosophy, creative writing in English and honing styles in art lessons.
Did you go to Uni? If so, what did you study?
I did start uni but only for a year. I'd sit in my lectures programming line-ups, planning brand aesthetics, and pondering the practice of event logistics. I was enrolled in English Literature & Language - in hindsight perhaps Event Management would have been more appropriate, but I confidently maintain that doing something becomes far more valuable than the studying of it. In first year I came back to London every weekend to flyer outside venues, which eventually resulted in me leaving Uni altogether; I knew where I felt most engaged, enthused and inspired. I feel life is too short to sit on that emotion.
What was your first job in your career and how did you get it?
I spent a lot of time in my sixth form common room looking on the internet for anything and everything drum & bass after the first rave experience. I came across an interesting company and found on their website they offered involvement with their events. It was so exciting to find a platform, a way in, to something I had such a passion for. The internship was initially flyering for nothing for various nights across London, but I loved every second of it!
If you could give any advice to yourself when you were a teenager what would you say?
Be resilient; that's the quality you'll need to survive. Accept that there may be sacrifices along the way. Doing things for free isn't the worst; you can't put a price on experience and contacts! By the same token, do look at ways you can earn your keep by becoming irreplaceable with ideas and ingenuity. Be yourself.
What's the most important thing you've learnt during your career so far?
Be professional at all times, even when dealing with unprofessional people. You'll face adversity in all walks of life, and there will be those who do not wish success for yourself - accept that and continue striving for success. Always remain professional and be proud of what you do.
What's your ultimate career goal?
I find myself carving new paths consistently, the creativity keeps spanning. Eventually I'd like to have a succinct empire based around a single, unique, multifaceted space, whether it be on the beach, for art exhibits, a yoga studio, a bar, an apprentice hub… Who knows! The possibilities are endless.
What are the three qualities a good events manager should have?
1. Resistance to stress. Keep in mind that there is always a way to turn a disaster into an advantage. Damage limitation is a skill in itself!
2. Be a pleasure to deal with.
3. Logic, organisation, creativity and focus are your friends. Act as on top of things as you can, even when the ground feel slippery. You'll be pleasantly surprised at how inspiring a cool-cucumber attitude can be to those around you in manic moments.
Which event are you most proud of organising?
I've been lucky to have created some wonderful events. The most recent - Ben Westbeech's Naked Naked label special - was fabulous as we disclosed no line-up, it was purely about people trusting in the music we showed. Happy people in one space, what's better than that!