Israel
Representing Israel are Izabo with 'Time'.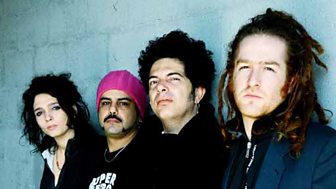 Described as a mash-up of psychedelic rock, disco and punk, flavoured with Arabic spices, Izabo secured their place as one of Israel's most successful alternative groups with the release of their debut album 'The Fun Makers'.
In 2011 Izabo signed with the UK record label 100% Records, who also signed artists Gossip, Moby and Placebo

Eurovision.tv
Since 2006, Izabo have been busy touring Europe constantly and showcasing their catchy disco beats at a variety of European festivals.