Vicar Oddie
Religious zealot Vicar Oddie hasn't signed up for Undead tolerance.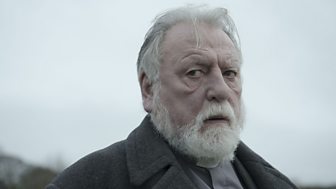 After the disappointment that the millennium didn't herald the End times, Vicar Oddie became bitter and turned to drink. This sadness was further compounded by the death of his wife Helen.
The First Risen are demons in disguise. Agents of Satan bent on pure destruction. And they MUST be judged."

Vicar Oddie
The Rising of the dead made Oddie a man re-born. He formed the Human Volunteer Force with Bill Macey and relished becoming the rock of Roarton.
However, now the war has been fought, Oddie is sickened to see PDS Sufferers back in the community, mixing with the Living. He's desperate to bring Roarton back from the brink…
Oddie believes that when the First Risen are destroyed, there will be a Second Rising which will herald the return of the 'worthy' dead – he's hoping to welcome back Helen soon.
Kenneth Cranham
Kenneth has starred in feature films such as Layer Cake, Hot Fuzz and Valkyrie, as well as a plethora of TV roles.