Janice Long
Hear Janice on After Midnight. Monday-Thursday 0000-0300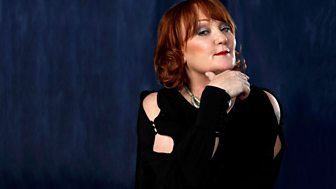 Janice lives in London during the week and in Moseley, West Midlands at the weekend.
Paul Berry is her partner and has been since 1987. They have two children, Fred, born '88 and Blue born '96. They have a dog called Carter.
Janice has worked all over the place as a presenter and producer of music, news and current affairs.
Janice has done loads of TV. Too much to mention and who cares?
Janice loves music with a passion and constantly brings new and often unsigned bands to BBC Radio 2. Janice recently won the Woman of the Year award for her "outstanding contribution to the music industry".
She is also a Mercury Music Prize judge.
Janice loves French and continues to go to classes to become totally fluent.
Janice loves politics but Paul told her he would leave her when she was asked to enter that world!
Janice loves The Sunday Times cryptic crossword and will one day win the fountain pen.
Janice wants to fulfil her ambition to become an actress.
Best moments? Just hanging out with Paul, Fred, Blue and Carter.