Alan
As a kid growing up in Newcastle Alan was always curious about how things worked.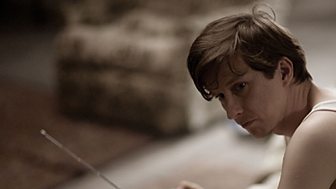 Later, he got into electronics and from there got a foothold in the burgeoning field of computers.
He's one of the first in his family to go to university; his strong work ethic means he is still a product of his background. He fell for Lilly virtually the first moment he saw her. Despite the commonality of their backgrounds he always assumed she was too good for him and too artistic for his more prosaic, logical nature.
There is an unshakable decency in Alan; he knows he's more a steady Eddy type than the quixotic Jack but hopes when it comes to Lilly that the tortoise can sometimes win too. He has proved that he can be the first among equals.