Robert Carne
Robert Carne is a brooding, troubled gentleman farmer.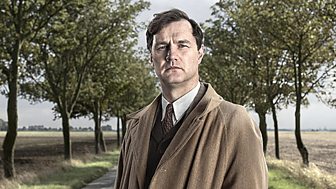 On the surface, he may appear snobbish, obstructive and backward-looking but he is actually just trying to protect the way of life in the countryside that he so believes in and loves. He is equally protective of his delicate young daughter, Midge, who reminds him constantly of her mother, his beloved wife now lost to him. Carne is a man trapped in the past but the world of the thirties is a rapidly changing place...
David Morrissey
David's many film and television credits include Nowhere Boy, Mrs Mandela, the Red Riding Trilogy, The Other Boleyn Girl, Captain Corelli's Mandolin, Dr Who, Sense and Sensibility, Cape Wrath, Blackpool, The Deal, State of Play and Our Mutual Friend. In 2010 he starred in both Sky One's Thorne and BBC One's thriller Five Days. David also has several directing credits including the BBC's Passer By and his debut feature film, Don't Worry About Me.