Burial Rites by Hannah Kent
Featured on Simon Mayo Drivetime, 2 September 2013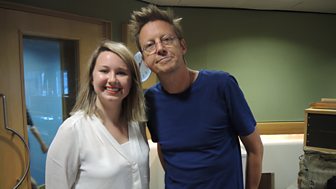 Simon's Interview
Listen to Simon chat with author Hannah Kent about writing her novel Burial Rites.
About the Book
This is a gripping novel, set in Northern Iceland, in 1829. Based on actual events, Burial Rites is an astonishing and moving novel about the truths we claim to know and the ways in which interpret what we're told.
About the Author
Hannah Kent was born in Adelaide in 1985. She is the co-founder and deputy editor of Australian literary journal, Kill Your Darlings, and is completing her PhD at Flinders University. In 2011, she won the inaugural Writing Australia Unpublished Manuscript Award. This is her first novel.
How To Get Involved
If you wish to be considered as one of our reviewers for this year, please fill out this form