Michael Vaughan
Former Yorkshire and England cricketer Michael Vaughan was known for his shrewd captaincy and man-management skills.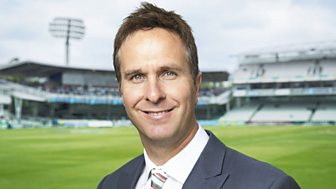 Vaughan captained England in 51 Tests between 2003 and 2008, winning 26 and losing 11; England won all seven home Tests of the 2004 summer under him.
The pinnacle of his captaincy career came with a 2–1 victory in the 2005 Ashes, England's first Ashes victory since 1986/7.
Vaughan's appetite for the game has not diminished in retirement and he works as a mentor for England under-19s and has forged a successful broadcasting career with BBC's Test Match Special.