The Son by Philipp Meyer
Featured on Simon Mayo Drivetime, 16 July 2013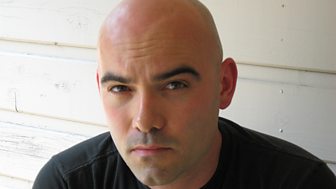 About the Book
An epic yet intimate American novel. Meyer's The Son is the best kind of historical fiction. This is a book filled with vivid characters and great storytelling, of a distant time, whilst also exploring themes that are completely relevant to our time. The interwoven perspectives of the three generations of the McCullough family create a counterpoint as each comments on the others, their mores, and their expectations and how these change over time.
About the Author
Philipp Meyer grew up in a working class neighborhood in Baltimore. His mother is an artist; his father taught college science for twenty years after working variously as a cabinet maker, electrician, and art installer. Meyer attended city public schools until dropping out at age 16 and getting a GED. He spent the next five years working as a bicycle mechanic and occasionally volunteering at Baltimore's Shock Trauma Center.
At age 20, he began taking classes at a variety of colleges in Baltimore and decided to become a writer. He also decided to leave his hometown, and at 22, on his third attempt at applying to various Ivy League colleges, he was admitted to Cornell University. He graduated with a degree in English and a mountain of debt and headed for Wall Street to pay off his student loans.
After getting a job with the Swiss investment bank UBS, Meyer did training in London and Zurich and was assigned to a derivatives trading desk. After several years at UBS, he'd paid off most of his student loans and decided to pursue his dream of becoming a writer. When his savings ran out he took jobs as an emergency medical technician and construction worker. He was preparing for a second career as a paramedic when he was admitted to the MFA program at the Michener Center for Writers in Austin, TX. While attending grad school he continued to do emergency medical work, driving to New Orleans just as Hurricane Katrina hit and working as an EMT during that storm.
How to Get Involved
If you wish to be considered as one of our reviewers for this year, please fill out this form.