Elona Makepeace
Formerly a care worker at The Laurels nursing home.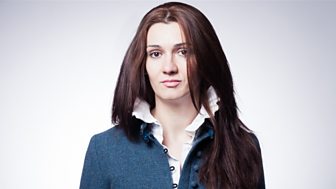 | Fact title | Fact data |
| --- | --- |
| Played by: | Eri Shuka |
| Status: | Separated from Darrell Makepeace |
| Occupation: | Care worker |
| Lives in: | Borchester |
Originally from Albania, Elona married Darrell Makepeace and settled in the UK, raising two daughters.
She had a particular knack with Jack Woolley, and an understanding approach to the relatives of those for whom she cares. Because of this, Peggy Woolley helped her rent a house in Ambridge and gave her work as a home help.
But it was always a financial stretch. Elona eventually had enough of the ease with which Darrell was drawn into criminality. She asked for a divorce and sadly moved to a live-in care job in Borchester.
What do you want, Darrell?

Elona Makepeace
Likes - Living in Ambridge
Dislikes - Having to scrimp and save
Highs - The birth of her daughters
Lows - Darrell going to prison, leaving Ambridge
Key relationships
Peggy Woolley (Former benefactor) - Peggy secretly subsidised Elona's rent to keep her around for Jack
Eri Shuka
Eri Shuka joined The Archers in February 2011 after appearing in A Nursery Tale for BBC Radio 4 the previous year.
Eri is Albanian, like her character Elona, and has lived in the UK since 1999. Her first degree was in art, but she graduated in Accounting and Finance in 2011 and started to study for the ACCA accountancy qualification.
Eri has two daughters, Kristina and Isabelle.
Eri on Elona
Elona is very dedicated to her family and appreciates Peggy's help. She wants to see the best in people.
Favourite
Actor - Roberto Benigni
Book - A Thousand Splendid Suns by Khaled Hosseini
Film - My Best Friend's Wedding