We'll Meet Again
No song epitomises the heartbreak and optimism of Britain at war more than this song.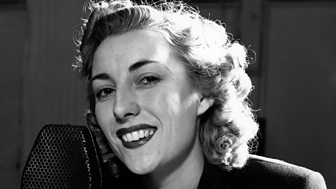 | Fact title | Fact data |
| --- | --- |
| Release date: | 1939 |
| Written by: | Ross Parker, Hughie Charles |
| First recorded by: | Vera Lynn |
| Also recorded by: | The Byrds, The Turtles, Benny Goodman & Peggy Lee, The Ink Spots, Mrs Mills, P J Proby, Curtis Stigers |
Synopsis
No song epitomises the heartbreak and steadfast optimism of Britain plunged into global conflict better than 'We'll Meet Again.' Most famously recorded by 'forces sweetheart' Vera Lynn, Parker & Charles' tune succinctly sums up the feelings of thousands of couples parted by the Second World War. Its dogged air in the face of a seemingly unstoppable Nazi menace made the song a touchstone for anyone whose morale needed a boost in those dark days. In fact, the song's success meant that even following the end of the War it was earmarked by the BBC's Wartime Broadcasting Service (WTBS), designed to provide public information and morale-boosting broadcasts for 100 days after a nuclear attack, as a key part of their playlist.
Keep smiling through, just like you always do...

We'll Meet Again
As befits such a huge cultural artefact, over the years the song's meaning has been subverted, most notably through its use as the closing music for both Stanley Kubrick's Cold War satire, 'Dr Strangelove' and Dennis Potter's musical, 'The Singing Detective.' But even though the song's meaning may have been parodied, it remains a byword for the power of music to raise spirits in times of collective hardship.
From Johnny Cash to The Turtles - here are some different versions of this classic song...