Lucinda Axelsson
I am one of the Series Producers working at the BBC's Natural History Unit.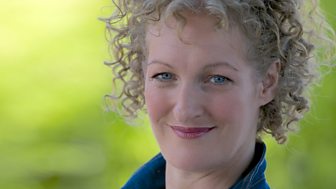 My career in TV spans 3 decades making shows including Meerkat Manor, Elephant Diaries, Planet Earth Live, Snow Babies, and Natures Weirdest Events.
My love of travelling and deep curiosity about far flung places inspired me to take a degree in Archaeology and Anthropology at Cambridge University, and it was there I made my first film. I eventually joined the BBC's Natural History Unit in 2004 and have stayed put ever since.
Apart from working with such a talented and committed team, what I liked best about making Wild Brazil was the chance to tell stories about some of the less well known animals and places in Brazil. We all fell in love with the little capuchin living in the dry canyonlands of Serra di Capivara, and so watching him slowly growing up and learning how to fit into his rather clever family was a real treat. The glorious wetland known as the Pantanal with its incredible mix of animals was the other highlight and none of the team will ever forget the breath taking encounters with the giant otters and the jaguars.