Rosa Bud
Edwin Drood's 17-year-old fiancée is starting to have reservations about their long-standing betrothal.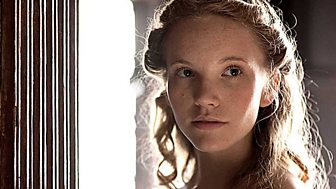 Since becoming an orphan years ago her home has been the Nun's House in Cloisterham. She has regular music lessons with choirmaster John Jasper, who she knows harbours inappropriate desires for her.
Tamzin Merchant
Tamzin's breakthrough role was in the 2005 big-screen adaptation of Pride and Prejudice. Since then she's appeared in many films and TV dramas, including Jane Eyre, The Tudors and DCI Banks.