Heidi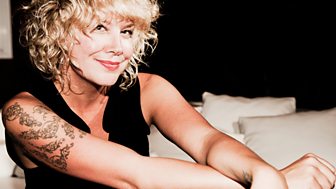 What is Heidi?
A little girl who lives in the alps with her grandfather, some goats & a boy named Peter.
What is Heidi not?
Quiet
What is the most played tune on your mp3 player right now?
Arcade Fire album: Reflektor
What is your guilty secret (record)?
I have no shame & don't suffer from guilt (except on sundays after a weekend of late nights)
What was the first record you bought?
Janet Jackson : Control
What is the soundtrack inside your head right now?
Always on repeat Prince's Purple Rain album.
What is the biggest gig you have played?
Exit Festival in Serbia
What is the smallest gig you have played?
Usually back in my hotel room after a gig with a few reprobates.
Who would you most like to DJ head to head with?
1. Andrew Weatherall to get schooled in fashion & music
2. Derrick Carter purely for comedic reasons.
Who would play you in the movie of your life?
Tina Fey or Amy Poehler
What has been the greatest moment in your life so far?
Getting my dutch passport. It has been the starting point of every good thing that has happened to me. Sort of like Willy Wonka's golden ticket.