Ken Burton
Ken knows first-hand how destructive the Living can be…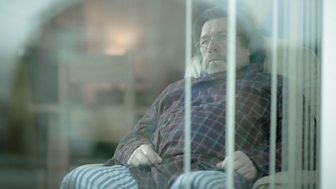 In series one, Ken Burton – an old friend of Bill Macy - and an outspoken anti-PDS campaigner, was ostensibly a pillar of society.
You can call Roarton a lot of things, our kid. Boring it ain't"

Ken
However, he was harbouring a very dangerous secret; his Undead wife Maggie.
When Bill discovered Maggie's existence, he showed no mercy - and killed her in cold blood. Unable to bear the terrible sadness of losing his wife twice, Ken left Roarton, heading to the city to start afresh.
However, when we re-join him at the beginning of series two, he is returning to the fateful village…
Ricky Tomlinson
Ricky is perhaps best known for his role as Jim Royle in The Royle Family, as well as feature film Mike Bassett: England Manager, Playing the Field and Brookside.