Tom Heap
Tom Heap is a Panorama reporter with a special interest in environment and science, he also works on Countryfile, Newsnight and Costing the Earth on BBC Radio 4.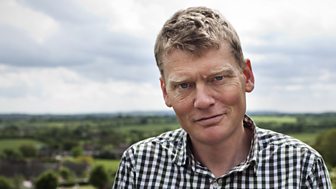 His first Panorama film asked why we thirst for bottled water, when so many lack clean water and the plastic piles up. He has since investigated food labelling, climate science, government energy and environment policy, junk mail and unwanted pets.
His broadcasting career began as a post-boy for Sky Channel before running around carrying a mixer, attached to a camera as a sound man for Sky News.
He started at the BBC as a News trainee before stints on the Today Programme and the BBC's 24 hours news channel and then began a job as Science and Environment correspondent on the very day they decoded the human genome.
Tom was then chosen as Rural Affairs correspondent when BBC News felt it needed to beef up its coverage of the countryside.
He has reported from the Khumbu Icefall on Everest and a dogsled in Arctic Canada. He won two consecutive awards for documentaries about food waste and plastic in the oceans.