Jon Sopel
Jon Sopel is a presenter and correspondent on the BBC News channel and BBC One in the UK and a lead anchor on BBC World News.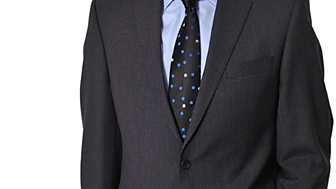 He joined the BBC in 1983 as a reporter and producer on BBC Radio Solent and has since garnered national acclaim in his extensive reporting across UK politics. In 2007 Jon was named political journalist of the year by the Public Affairs Industry.
Jon served as chief political correspondent for BBC News before spending four years as the BBC's Paris correspondent. In 2005 he became main presenter on The Politics Show on BBC One where he interviewed the most senior political figures in the UK and abroad.
Jon has reported from across the globe. In the past few years he has presented coverage from the Middle-East during the Israel-Lebanon war; Sri Lanka after the 2004 tsunami; New Orleans after Hurricane Katrina; Beijing for the 2008 Olympic Games; and South Africa for the World Cup.
He has been closely involved in covering the Eurozone crisis, reporting from the riots in Athens, and the political manoeuvrings in Brussels. Jon has travelled extensively in the U.S.; he has so far covered the last three presidential campaigns and also fronted the BBC's coverage of the 10th anniversary of 9/11 from New York.
Jon graduated with an honours degree in Politics from The University of Southampton. In 2011, he was awarded an honorary doctorate by the University for his contribution to politics and broadcasting. Jon is also an Ambassador of The Prince's Trust and is on the advisory panel of the Citizenship Foundation.