Barry Forgie
When you consider that Barry Forgie conducted a brass band at three, was playing trombone at ten and leading his own jazz group at 16, it seems strange that his first career aspiration was to be a vet! However, the lure of music eventually led him to a Bachelor of Music Degree at the University of Wales, and regular BBC broadcasts with his own band.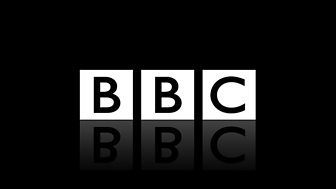 Barry worked as an arranger/composer in the 70s, and as Musical Associate on several Hollywood films. He has covered the whole gamut of music, from conducting Andrew Lloyd Webber's Song And Dance in London's West End to the composition of a 50-minute Beatles symphony.
Barry began conducting the BBC Big Band on a regular basis in 1977. He has built an unparalleled repertoire for the band, transcribing the best of big band music from early Ellington, through the Swing era, to the likes of Gerry Mulligan and Buddy Rich. The 1990s heralded a tour of the USA and Canada featuring George Shearing and numerous broadcast concerts with artists as disparate as Van Morrison and Cybill Shepherd. Jazz arranging and conducting has seen his involvement with Arturo Sandoval, Clark Terry and Cleo Laine.
Unrealised ambitions to swim the Channel, play rugby for England, row for Cambridge, defeat Kasparov at chess and invent a new computer language for Microsoft are more than compensated for by the thrill of fronting the BBC Big Band.