The Silent Wife by A.S.A. Harrison
Featured on Simon Mayo Drivetime, Monday 28 October 2013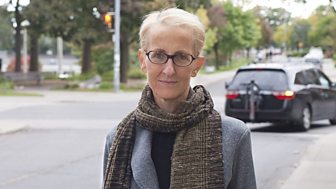 Listen to Simon's interview
Author Adele Parks who is a huge fan of this book discusses it with Simon and the team.
About the Book
The Silent Wife is about a marriage in the throes of dissolution, a couple headed for catastrophe. It is the story of Jodi Brett and Todd Gilbert, who are at a bad place in their relationship. One day very soon, Jodi will kill Todd, though neither of them knows this yet.
About the Author
Sadly author A.S.A. Harrison passed away in April 2013, just months before her debut novel was due to be published.
Previously she had written a number of non-fiction books.
How to Get Involved
If you wish to be considered as one of our reviewers for this year, please fill out this form