Richard Bilton
Richard has been a BBC journalist for 20 years, specialising in crime, fraud and social policy.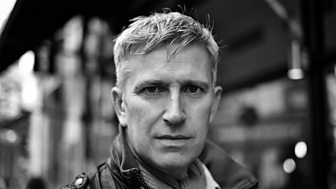 Most of Richard's work is for Panorama on BBC One although he has worked across BBC journalism. He has also presented a number of series for BBC Two on topics that ranged from poverty and social mobility to surveillance and diplomacy.
Before he moved to Panorama, Richard was the BBC's Special Correspondent for the News at Six and Ten.
He reported from New York in the aftermath of attacks on September 11th 2001, and has covered wars in Iraq, Lebanon and Sri Lanka. He exposed child labour in Brazil, people smuggling in Senegal and the extent of climate change in Antarctica.
An investigation into illegal workers in west London led to several arrests. Another into teenage drug dealers was nominated for a Royal Television Society award.
Richard often returns to BBC News at Six and Ten for high profile events such as the Royal Wedding, the general election and the Olympics.
Previously Richard was the BBC's Social Affairs Correspondent and Environment Correspondent. He reported on the Dr Harold Shipman case, the cockling deaths and the foot and mouth crisis.
Richard started his career as a radio reporter in Birmingham, Teeside and Essex – and in regional television in the East Midlands. He was born in 1969 and is from Leeds.
Some other BBC Panorama epsiodes Richard has work on: