Armenia
Representing Armenia is Aram MP3 with Not Alone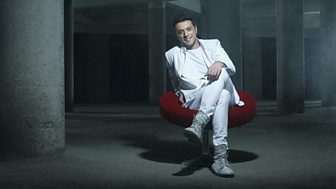 Described as one of the most hardworking and positive personalities in the Armenian music industry, Aram MP3 will be representing his country in Copenhagen at the Eurovision Song Contest. Known for his wide vocal range and quirky sense of humour, Aram is just as likely to turn a music gig into a comedy show.
It's a huge responsibility, I'm ready to go for it and try to bring the show to our wonderful country Armenia

Aram MP3
Aram Sargsyan was born in Yerevan, on April 5, 1984. At school he had breathing difficulties, and following a doctor's unusual suggestion to try singing, Aram's parents took him to choir practice which dramatically helped his condition, and set him on the road to stardom.
Aram also has a dual career as a TV presenter hosting the Armenian formats of The X Factor and Armenian Idol.