Austin Healey
As well as demonstrating considerable skill at the 'paso doble' (as seen in Strictly Come Dancing's 2008 series), Austin Healey is more importantly a former English rugby union player.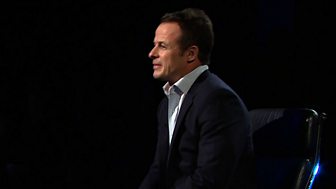 He played for the Leicester Tigers for ten years and the England squad for six, gaining 51 caps at national level.
He took part in the Five/Six Nations tournaments four times, and was a key figure in the 1999 World Cup.
Since retiring from the game he's worked as an analyst and commentator for the BBC's rugby union coverage.