O2 Academy Brixton
All the info you need about the 1st night of 1Xtra Live 2012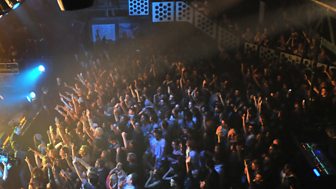 How can I get tickets to attend 1Xtra live London 2012?
Tickets for Monday 12th November - O2 Academy Brixton 1Xtra Live 2012 are now sold out.
Make sure you stay tuned Radio 1Xtra for all the latest news about 1Xtra Live 2012. 
What date will tickets be available?
What facilities are available at the venue?
If a customer requires access to the disabled access area at O2 Academy Brixton please call
020 7787 3129 from 9am on Monday 29th October, or email:
emaildisabledbookings@o2academybrixton.co.uk to notify the venue of any specific requirements.
Wheelchair access?
The disabled access area is located in stalls and the space is limited to 6 persons plus their carers. Persons who purchase tickets for other areas of the venue may not be able to use the designated disabled access area if it is full.
For any other information please head to : http://promo.o2academybrixton.co.uk/faqs.htm
What time will the events take place?
Doors will open at 6pm on the 12th November 2012 with the live broadcast starting at 7pm. All shows will be finished by 11pm.
How do I get to 02 Academy Brixton?