Salva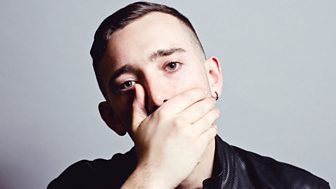 What is Salva?
I live and breath music. Including but not limited to Rap, R&B and all flavours of Electronica and Dance. All I really care about in life is making catchy melodies, making drums bang on a system and making people dance and be happy.
What is Salva not?
Bored. There is way too much exciting music coming out this year!
What is the most played tune on your mp3 player right now?
Probably "Good Kush & Alcohol" by Lil' Wayne, lol.
What is your guilty secret (record)?
I'm not ashamed of anything! I suppose since I'm a rude boi I'm not supposed to like Katy Perry, but she's just so dreamy.
What was the first record you bought?
A cassette single of the Bobby Brown and RUN DMC split off the Ghostbusters II soundtrack. If you're talking vinyl, it would be a hand-me-down copy of Michael Jackson's Thriller of course (but that's standard).
What is the soundtrack inside your head right now?
A beautiful orchestra, lucious strings, regal horns and a lovely mixed choir. Along with sounds of nature, accompannied by the most disgusting distorted techno sounds and super vulgar rap lyrics...and of course a 808 kit.
What is the biggest gig you have played?
Probably Lollapallooza in Chicago, the stage was about 10,000 strong!!
What is the smallest gig you have played?
I'll play all night long to 10 people if they stay dancing and vibing with me.
Who would you most like to DJ head to head with?
Funkmaster Flex.
Do you have any DJing superstitions?
NEVER TRAIN SPOT OR YOU WILL HAVE 100 BAD GIGS! Incase you don't know trainspotting means being annoying, spying on the DJs track and writing it down in your phone. Instead, just ask nicely :) 
Who would play you in the movie of your life?
Eminem.
What has been the greatest moment in your life so far?
Being with my girl on a mountain top in Hawaii, eating a 3lb lobster and popping a bottle of Dom P. Blue skies, waterfalls and palm trees. Ideal.